Business Intelligence & Data Warehousing
Intelligence is the intangible force that data gives form to
Business intelligence is not the new big phenomenon that has cropped up in today's technologically advanced era. Our proficiency measures by the level of advanced IT technology and tools we bring to the purpose of creating an environment in the enterprise that has an elaborately data-based apparatus designed to collate key business indicators to enable the management conveniently identify issues, strategize business activities, develop/upgrade solutions and make plans and strategies for implementation.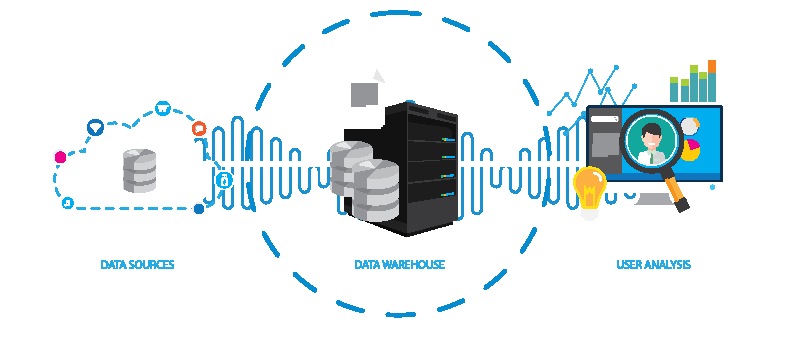 Data with relevance feeds business with intelligence
Relevance is the key to information. Key information and key indicators are the markers that lead to assumptions on the business scenario. Better management decisions are derived from observation (of facts from different perspectives on a deftly presented graphic representation), identification (of important developments in the business), discussion that ensues and plans/decisions that get implemented at all levels.
Through the whole BI and DW implementation in the business, we help create roadmaps for future business activities. We set the stage for a well established data governance system in the business, with clearly defined hierarchy, authority and responsibilities.
We employ resources to maintain DBMS (viz. DB2, Oracle, Teradata, Netezza and SQL Server) to organize data, activate ETL tools (viz. IBM Information Server Suite/DataStage, Informatica, Talend, SSIS and AB Initio) for data collection and utilize BI tools (viz. Business Objects, OBIEE, Cognos, QlikView, SPSS Clementine, SAS, Salesforce.com) to analyze the data.
We thus deliver the utility of data with the effectiveness of a technologically advanced tool to keep business perform consistently smart and progressively.
Big data
The big solution for corporate data
A progressive business model appreciates and values the relevance of all the data collected and generated in the course of its operational lifetime. We bring Big Data to you to tidy up, organize, validate, and analyse with perfect relevance the large amount of information that you may not know how to handle best. We are the professionals who are bent on making your data work like a blessing for you, enabling you to set the best course for your business to set its sails for.
Seeing the future that data draws
In all, the business benefits from;
Heightened capacity for collecting, storing and distributing large amount of organized transactional data
Gaining the finesse of delivering vital analysable data on demand in real time
Increased transparency gained through the system
Enabling management to make faster decisions after being better informed
Enabling business to create value for the customer by better understanding them better through customer data analysis
Quality Assurance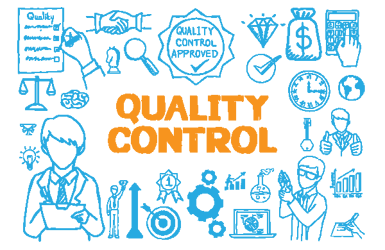 Ensuring the quality assured of to an enterprise
There is a testing mechanism at the base of all this assertion of quality that is applied on everything that matters to the business; from systems for daily operations to the products/services that are the brand of the business. We conduct periodic tests with all our procedures and insight in action. The management benefits from the effort, that establishes and maintains the essential quality desirable and sometimes dictated for the business.
Best at monitoring quality and testing it
The testers have to be diligent, qualified and experts at the work and leaves nothing unattended on the quality, functionality and performance fronts. Our pool of resources have the right people for this task who voyage deep into the intricacies of functional testing, benchmarking, device testing, performance testing, regression testing and certification testing among a bunch of other important tasks. When they're done, the management shall have dealt with one of the vital requisites of the business; consistent maintenance of quality.
Business Process Management
Employing resources to reach business goals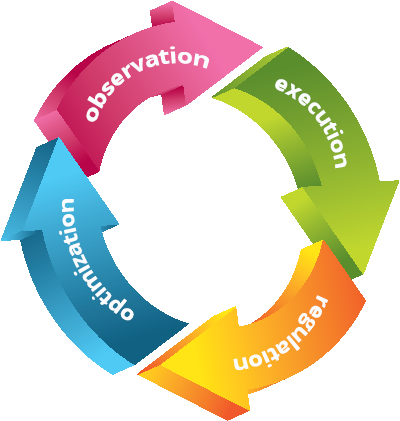 Business could be a simple profitable activity done on any scale as desired. But all the energy put into doing what the business is meant to execute for the good returns needs regulation, observation, optimization and execution, working like a cycle of activities.
It is highly desirable that the design of the organisation and its processes are made with high degree of organized thought, realized using the best technology with our skilled resources maintaining it. We assure and deliver on multiple executables like,
Modeling the entire process, including the perfect custom design to run communication, production, sales, purchases, human resources, logistics and much more in a seamless manner with perfect flow of authority, responsibility, information and resources
Planning and programming processes and operations to automate them, being assigned to responsible and accountable personnel
Conducting well-monitored activities at the staff and department/section level
Auditing the personnel and departments involved for quantified data to be derived and generating reports to inform top management on affairs of the enterprise drawing plans and measures to optimize the enterprise's activities to reach its goals in a calculated manner
BPM polishes the business like a gem
We work our best on BPM for the enterprise to go about its business with the tact and vision needed to confidently step into a well-planned and well-performed future, in the short and long run.